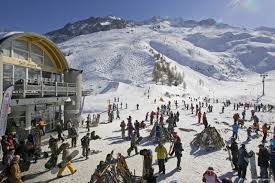 If your 2013/14 winter holiday is already booked why not get you airport transfer booked too. All too often we receive last minute requests from people who "forgot" to book this vital part of their holiday.
We understand it's not as much fun as choosing your luxury chalet or buying your new skis online, but without the airport transfer your chalet could be difficult to get too.
At this time of year many of the airport transfer companies are getting ready for the coming winter and have lots of availability, booking now will almost certainly guarantee you availability even over the busy Xmas / New year period.
james Coates
www.Chamonixcabs.com