Using a taxi with a "Bon de Transport" in France is very easy and a fantastic service provided by the "Social Security". Once your doctor or hospital have given you a "Bon de Transport" otherwise known as a "Prescription medical de transport" you will be able to order your taxi.
You need to make sure your taxi is a taxi "Conventionne", which you can do simply by asking the taxi firm if they are registered! they should display a sticker in the rear right window of the vehicle with the registration number of the vehicle displayed below if they are registered.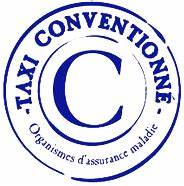 If you are 100% covered you won't have to pay anything to the driver, just give them the "Bon de Transport" Volet 1 and 2 and that's it. The driver will normally ask you for a copy of your Carte Vital swell and possibly your ID.
Chamonixcabs are a registered taxi service providing medical transport. For any type of medical transport we are available all year round 24 hours a day. Although we are based in Chamonix we travel all over the Haute Savoie region and in fact anywhere in France. For further information please don't hesitate to contact us.