When visiting Chamonix there are a large number of great activities, one is to visit Park Merlet in Les Houches, Coupeau. Â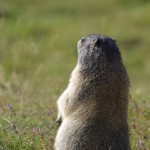 With children its a wonderful day out, there is a great Restaurant with fantastic views and a number of wonderful walks where you will spot lots of wildlife such as Chamois, bouquetins, mouflons, marmottes and dear.
Getting there can be easy, there is a Bus service from Les Houches centre (Marie) that stops by the Train station in Les Houches and costs 2 Euros. Â This will still require a bit of a walk but it will be worth it.
We also offer transport to the Park either in one of our minibuses or our Eco taxi from anywhere in the Chamonix Valley.
James Coates